1980~1989
Becoming a comprehensive
components maker
Business expansion and rapid growth
With the first Chairman Lee Byungchul's dedication to grow the components
industry, we launched the Business 5 Year Plan, expanded business scale,
and became one of the top 100 companies of Korea.
In 1987, we changed the company name from 'Samsung Electronic Parts' to
today's 'Samsung Electro-Mechanics' and paved the foundation to become a
comprehensive components manufacturer.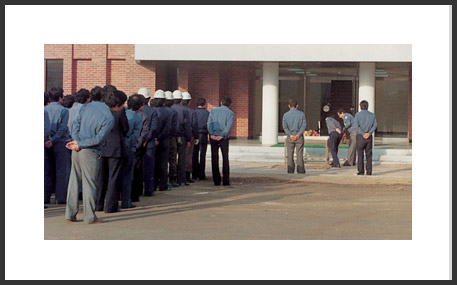 Accelerating to become a global
comprehensive components maker
Establishment of the Research Center
for active R&D
In 1980, in order to become a global comprehensive
components maker, we accelerated our R&D activities.
In Oct. 1980, we established the Research Center and
began to carry out a total of 20 different development
projects.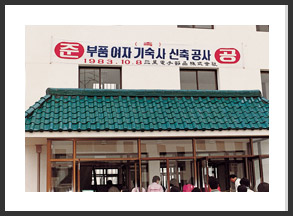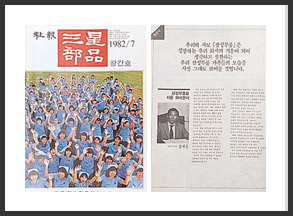 Supporting emotional
cultivation and healthy leisure
culture of the employees
Expansion of welfare and benefits
In order to realize Samsung's founding principle
of 'People First', we built a dormitory that can
house 3,300 employees who wish to enter, and in
order to promote employee morale, we built a
welfare hall.
We began publishing the company newspaper
< Samsung Components > to deliver the latest
news and serve as a communication channel
between the company and its employees.
Continuous growth despite severe recession
Expanding production items
In Dec. 1979, we completed the *Ceramic condenser factory, which has automated equipment that was developed in-house, and in Mar. 1980, we began mass production. In Jan. 1982, we acquired personnel and lines from Samsung Electronics and its audio components industry, and in Mar. we acquired the audio deck business from Samsung Precision, expanding our production lines and achieving stable growth.
* Ceramic condenser : A condenser that forms electrodes at both sides of the ceramic disk to give capacitance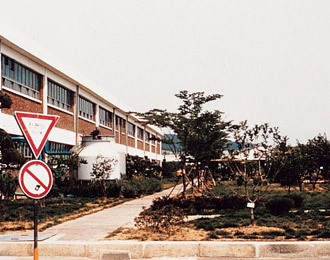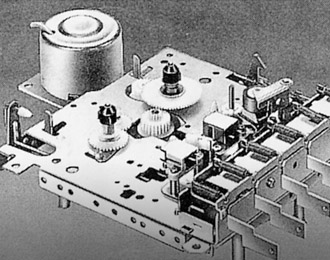 popup close
"The potential for electronic components is infinite"
Targeting 10x growth within 5 years, Business 5-Year Plan
Samsung's first Chairman Lee Byungchul expressed his determination to nurture the components business at the Samsung group level, and from 1984 to 1988, we carried out the Business 5 Year Plan. The business 5 Year Plan aimed to 'Achieve KRW 300 billion in revenue, which is 10 times growth, within 5 years', resulting in great success.
* As of 1982, sales KRW 33 billion
Unit : KRW 100M
1983~1988 Sales,Net Income data(Unit : KRW 100M)

| Cat. | 1983 | 1984 | 1985 | 1986 | 1987 | 1988 |
| --- | --- | --- | --- | --- | --- | --- |
| Sales | 501 | 810 | 1,061 | 2,123 | 3,354 | 3,977 |
| Net Income | 33 | 44 | 37 | 51 | 83 | 78 |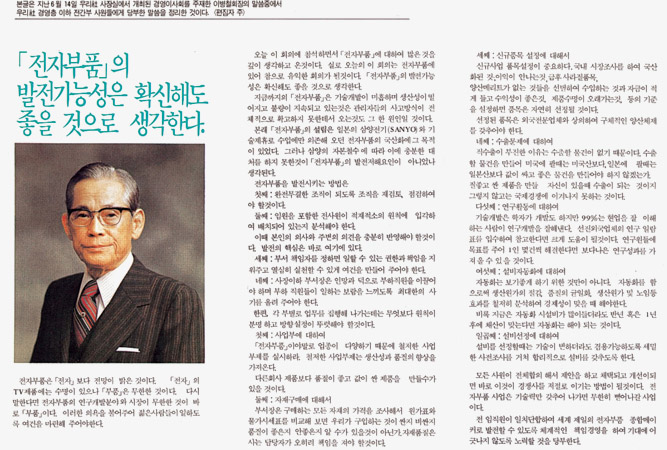 popup close
Business 5 Year Plan shows results
Received the 100 Million Export Tower Award,
Management Award for Best Company
In 1985, we were the first company within the general electronics
components industry to receive the '100 Million Export Tower Award',
setting a new record in the history of Korean electronics components
business. In addition, in December of the same year, we received
the 'Precision Industry Promotion Tower Award'.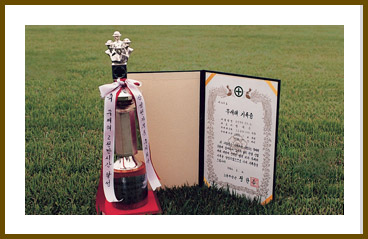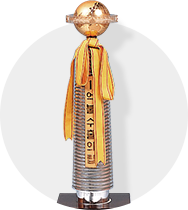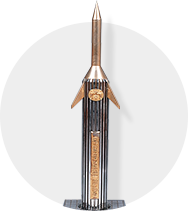 'Thinner, smaller, faster, and more'
Manufacturing MLCC
(Multilayer Ceramic Capacitors)
In May 1986, we succeeded in manufacturing the high
added-value advanced components MLCC(Multilayer
Ceramic Capacitors), which dramatically advanced the
"light weight, short, small" direction for electronics parts.
At the time, approx. 10 employees partnered with US
Novacap to carry out technological training and research,
paving a foundation to enter the global market.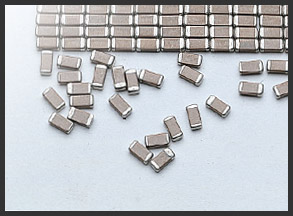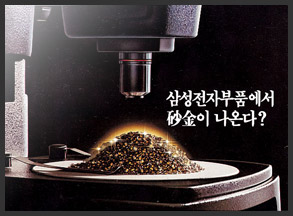 Switched to an independent management system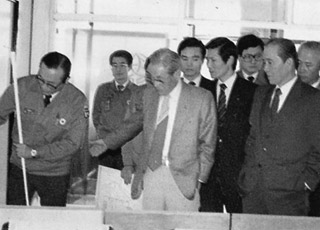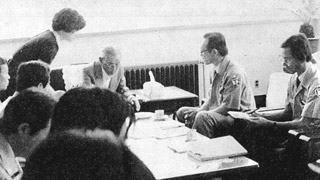 Changing the name to 'Samsung Electro-Mechanics'
In 1987, at the 14th general meeting of shareholders, Samsung Electronic Parts changed its corporate name to 'Samsung Electro-Mechanics Co., Ltd. (三星電機株式會社)'. In 1983, we wrapped up the joint venture relationship with Japan Sanyo and converted into an independent management system, reflecting the determination to enter the advanced industries that encompasses electronics, electric, and mechanics through foundational technology expansion.
Corporate name change
Established in Aug. 1973

Samsung-Sanyo Parts Co,. Ltd.

Name change in Mar. 1974

Samsung Electro-Mechanic Parts

Name change in May 1977

Samsung Electronic Parts

Name change in Feb. 1987

Samsung Electro-Mechanics
popup close
1990
~ 1999