1990~1999
Aiming to become a first-rate company by
declaring 'Quality-First Management'
Growth through 'New Management'
In Jun. 1993, Chairman Lee Kunhee declared 'Quality-First Management'.
Samsung Electro-Mechanics carried out various 'New Management'
activities that are aligned with new management's direction and
characteristics of the components industry.
To move away from the components assembly business and in order to
advance into the materials components business, we secured material
and core technology and began to show ourselves in the global stage.
Improving business structure
and contributing to the
development of computer
communication-related
industry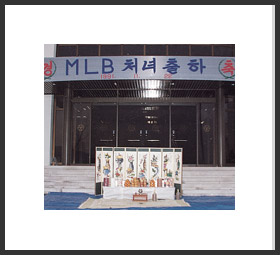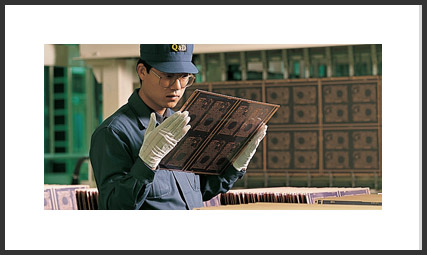 MLB (Multi Layer Board) business commencement
PCB is a components that is imported using massive foreign currency each year
for usage across various electronic devices.
With the foundational technology accumulated through manufacturing core
components for electronic devices, Samsung Electro-Mechanics has been
focusing its capabilities on MLB business, to grow into a
global comprehensive components maker.
* PCB : A printed circuit board that mechanically and electrically connects components
Beginning to secure core technology based on its mass production assembly technology-oriented business
Business structure change through 'New Management'
In the 1990s, the central axis of the electronics industry rapidly moved to information communication. Through 'New Management', Samsung Electro-Mechanics moved away from mass production assembly technology with low added value and growth to focus on R&D for quality securement and independent technology.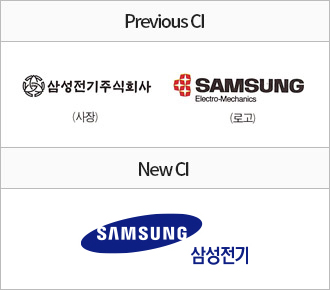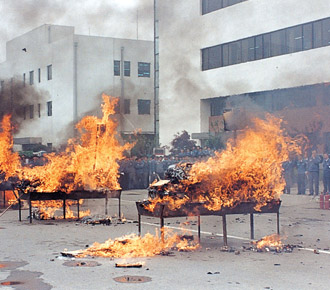 popup close
Becoming a global comprehensive components maker
Overseas production unit establishment
In order to carry out its global strategy by constructing local manufacturing systems in key locations around the world, starting in the 1990s,
it began to operate manufacturing hubs in China, Southeast Asia, and Europe.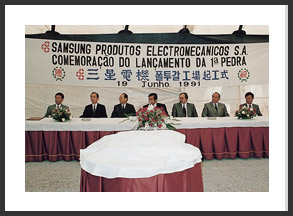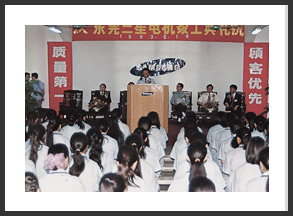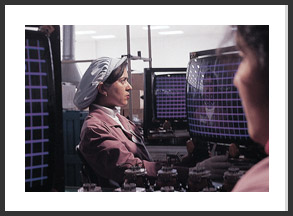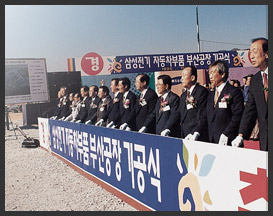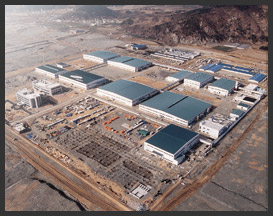 Launched the auto parts business
Construction of the Busan plant
With Samsung Group entering the automotive and automotive components business, in 1994,
Samsung Electro-Mechanics was selected to become the key company to pursue the
components business.
Focusing on the motor business, we began our automotive components business focusing on
electronic control and automotive parts, and in Dec. 1996, it was the first to supply locally
manufactured components to Samsung Motors.
Breaking records in the Korean comprehensive electronic
components industry
Achieving sales KRW 1 trillion, export KRW 1 billion
As a result of improving business structure by focusing on key products and next generation
prospective products, in 1995, it became the first Korean comprehensive electronic components
company to achieve sales KRW 1 trillion and export KRW 1 billion.
Unit : KRW 100M
1994~1997 Sales,Net Income data(Unit : KRW 100M)

| Cat. | 1994 | 1995 | 1996 | 1997 |
| --- | --- | --- | --- | --- |
| Sales | 9,487 | 13,437 | 14,895 | 17,499 |
| Net Income | 118 | 352 | 354 | 383 |

Endeavoring to become a respected
and loved company from the people
Launching Korea's first social
contribution activity team
In 1995, Samsung Group became the first Korean
company to launch a social contribution activity team.
On July 1st of the same year, Samsung Electro-Mechanics
officially formed its social contribution team and carried
out various social contribution activities in each of its
business branches in Korea and abroad.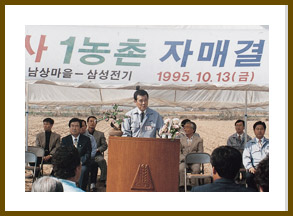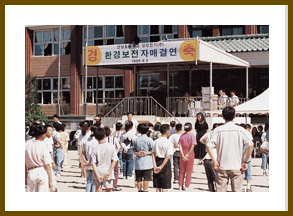 Promoting the revitalization of badminton in Korea
Founding of the badminton team
In 1996, in order to revitalize badminton in Korea and nurture and train talented athletes, it formed a Badminton Team. The Badminton Team moved its base to Samsung Life Insurance in Mar. 2020 and has been strengthening Korean sports competitiveness by revitalizing sports for all, promoting health of the people, and nurturing talented athletes.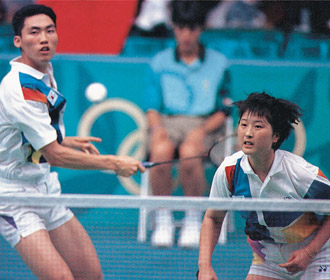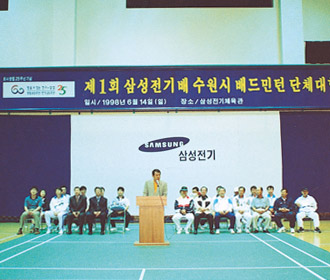 ※ Historic medal records: Total of 10 gold, 10 silver, 17 bronze
Olympics medal data
Olympics (11)
3 gold, 4 silver, 4 bronze
Asian Games (26)
7 gold, 6 silver, 13 bronze

2016 Rio (female doubles bronze)
2012 London (male doubles bronze)
2008 Beijing (mixed doubles gold, female doubles silver)
2004 Athens (male doubles gold/silver, female doubles bronze)
2000 Sydney (male doubles silver/bronze)
1996 Atlanta (mixed doubles gold, female doubles silver)

2014 Incheon (gold 1, silver 2, bronze 1)
2010 Guangzhou (gold 1, silver 0, bronze 4)
2006 Doha (gold 0, silver 1, bronze 4)
2002 Pusan (gold 4, silver 1, bronze 1)
1998 Bangkok (gold 1, silver 2, bronze 3)
popup close
Connecting through Samsung Electro-Mechanics website
Opening the first website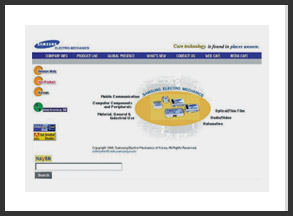 In anticipation of the Internet era, since 1996, Samsung Electro-Mechanics began
developing an Internet website, and in July 1997, it officially opened the website, and
later on, in order to strengthen electronics commerce, it rebuilt its website in September 1998.
2000
~ 2009