2000~2009
Leading the digital era
Securing highly profitable business foundation through
select and focus
In the 2000s, Samsung Electro-Mechanics strived to further advance its
strategic technology and achieve business synergy based on its core
technology, including materials, high frequency, and optics.
By focusing on this, we endeavored to grow into a global first-rate
company in the areas of circuit boards, chip components, camera modules,
and communication modules.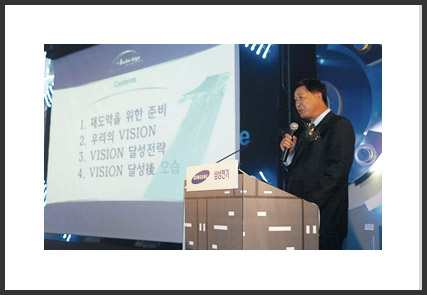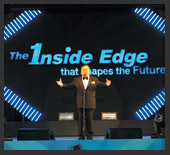 Declaring a New Vision
'Business structure shift focusing on top 3
strategy technology and top 8 product groups'
We launched 'New Vision' at the 31st anniversary ceremony. Based
on 'Top 3 Strategy Technology', including material, high frequency,
and optics, we changed our product structure to focus on the top 8
products, including circuit boards, chip components (MLCC, etc.),
digital tuners, network modules, mobile RF, camera modules,
optical semiconductors (LED), and optical modules.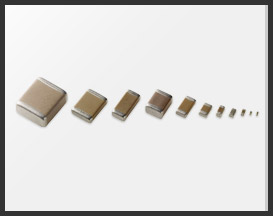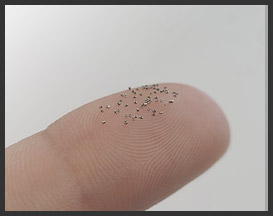 Preparing for the future
Becoming global number two in MLCC
Foreseeing the advent of the smartphone, in order to shift the MLCC market,
Samsung Electro-Mechanics launched its A3 project in 2004, successfully developing
3 miniature and high-capacity devices more advanced than the number one competitor.
Through this, we were not only recognized for our technology within the market,
but also advanced to become number two in MLCC through rapid growth of the
smartphone market.
Preparing for the mobile era, knocking on the doors
to the camera module market
Establishing the technological foundation for lens and actuators
The ultra precision lens molding technology and small motor technology secured in its
existing businesses became the foundation for differentiated lens and actuator technology,
which are the core components for camera modules, in the advent of the mobile era.
With this, we manufactured the world's first 5M pixel (2005), 8M pixel (2007), and
Auto Focus cameras for feature phones.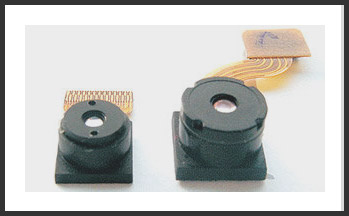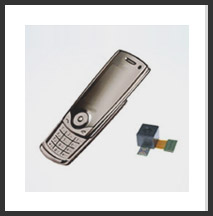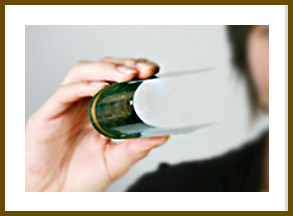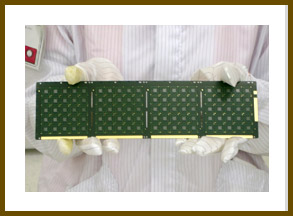 Striving for diversification in revenue structure for
circuit board business
From mobile to semiconductor PCB
With the growth in demand for mobile PCB, the circuit board business achieved high growth,
but anticipating market saturation, Samsung Electro-Mechanics developed new product technology,
such as semiconductor and display circuit boards, and proactively responded to market shifts.
* Flip-chip circuit board : As a circuit board manufactured to connect to semiconductors, it has fast signal
processing speed with low heat and electricity consumption, and it is used for high-performance semiconductor
packaging, such as CPU and chip sets
The competitiveness of partner companies
eventually becomes the competitiveness of
Samsung Electro-Mechanics
Beautiful journey with partner companies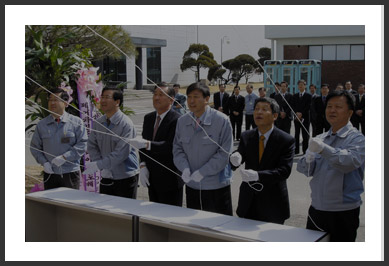 The competitiveness of partner companies eventually becomes the competitiveness of Samsung Electro-Mechanics
Beautiful journey with partner companies
With the founding of the 'Partner Company Development Team' in 2004, we began to work together in business with partner companies. We mutually shared technology and opened a development collaboration space, Win-Win Plaza. We received the SME-Conglomerate Partnership Award that is given to exceptional companies that have secured global competitiveness through such efforts of coexistence and partnership.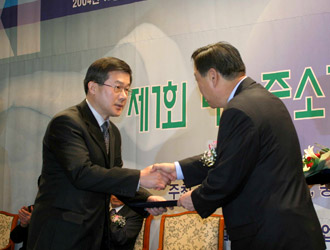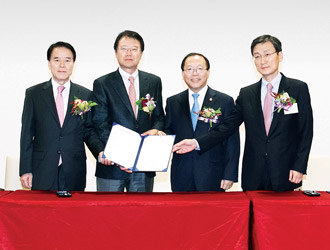 popup close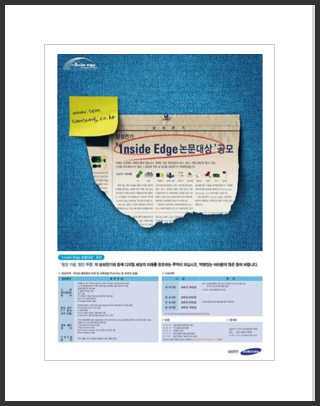 Supporting the technological capabilities of
young talents
Samsung Electro-Mechanics Paper Awards
In 2005, we carried out the '1st 1nside Edge Paper Award'.
Through this, we have been creating a foundation for global
competitiveness and technology by identifying and nurturing early
talents in the area of science and technology. In 2016, we changed the
name to 'Samsung Electro-Mechanics Paper Awards'.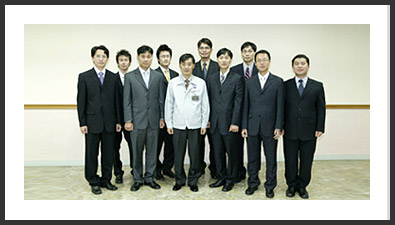 People are a company's competitiveness!
Opening of Intensive language course
In order to improve global competitiveness of its employees, we opened the Intensive language course in July 2005. At the time, we carried out 4 to 8-week housed, we opened the Dream Campus for them to study relevant areas. training programs for English, Chinese, and Japanese. In addition, in order to promote employee self-development.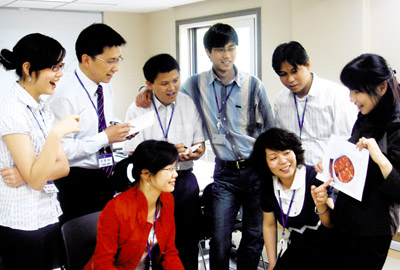 popup close
Constructing a strong business structure through innovation
Restructuring and prioritizing key businesses
We exited businesses with poor future growth potentials or core capabilities, and in order to carry out business structure innovation, we carried out a massive restructuring. As a result, we moved away from simple assembly businesses, products with low market growth potentials, and products that are not aligned with the company strategy.
Spin-offs, Business Exits data
The line of products subject to restructuring​
Speaker

Optical pick-up

Mouse

Color TV DY/ FBT

Keyboard

LD(Laser Diode)
popup close
Becoming a sustainable company
Selected for the Sustainability Index
In 2009, we were included in the *Dow Jones Sustainability
Indexes and have been selected for 13 consecutive years to
this day.
* DJSI Index :
This is used for comparing corporate sustainability and responsible
investment standards as an index used to comprehensively assess a
company's financial performance, environmental management, and
social responsibility.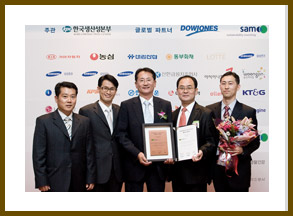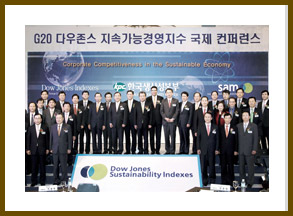 2010
~ Present