Autonomous cars will not only be an alternative mode of transportation, but it will transform our lives in a wide range of areas.
Self-driving cars can provide a convenient means of transportation for people who aren't able to drive or cannot drive well.
Passengers can reclaim the time they had spent driving on the road,
and we can see the proliferation of an economy based on sharing rather than on possessing.
Autonomous cars will bring about a fascinating life change,
Samsung Electro-Mechanics will be at the center of it all.
Automotive Core Technology with High Reliability
Samsung Electro-Mechanics' high-quality automotive MLCC supports the stable operations of the electronics control system within the vehicle.
Samsung Electro-Mechanics is demonstrating its global leadership in automotive passive components by supplying high-performance and high-reliability products.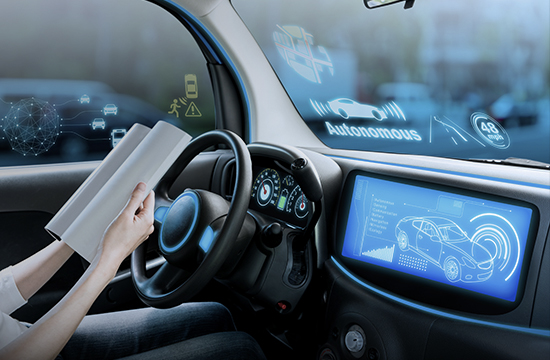 MLCC

Samsung Electro-Mechanics offers a wide range of automotive MLCC for a variety of applications, including safety and infotainment. These MLCC has exceptional electrical characteristics and ensures high credibility. Furthermore, through its soft termination technology, it was designed to absorb external physical stress and prevent the occurrence of short circuits.
xEV
ADAS & Safety
Body & Chassis
Infotainment & Comfort
Samsung Electro-Mechanics' MLCC Enabling Automotive
Features
Improved Reliability due to
Soft Termination Technology
Robust Design to Prevent
Short Circuits
Excellent Electric Characteristics
with High Effective Capacitance
Driving Assistance & Safety
Samsung Electro-Mechanics' Camera Module for individuals, leading a safe shift in autonomous driving.
With over a billion camera modules shipped to date, Samsung Electro-Mechanics is a global leader in camera technology. In automotive, we have a track record of working with OEM and Tier 1 customer for almost 10 years. We help our clients secure their competitive edge with our automotive strengths in module design, packaging and manufacturing.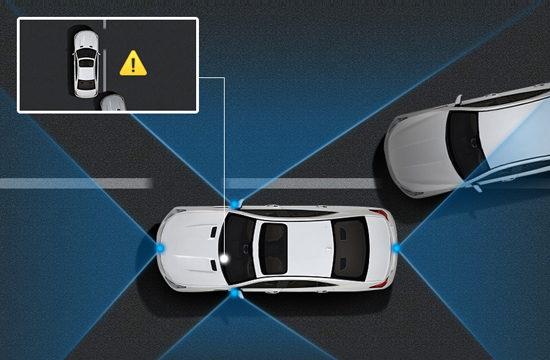 Viewing Camera

Samsung Electro-Mechanics' viewing cameras—available in VGA, HD and full HD versions—are uniquely suited for all automotive applications. Tested for automotive specifications, the cameras demonstrate excellent optical performance customized for our customers' preferred specifications.
Surround View
Rear View
Park Assist
Mirror Replacement
Sensing Camera

Samsung Electro-Mechanics' sensing camera is optimized for accurate machine vision applications providing longer and wider sensing capability while allowing for superior heat dissipation within the camera and ECU housing. Samsung Electro-Mechanics can work with several image sensor companies and offer flexible form factor options to suit OEM/Tier 1 requirements.
Automatic Emergency Braking
Lane Departure Warning
Forward Collision Warning
Adaptive Cruise Control Traffic Sign Recognition
Blind Spot Detection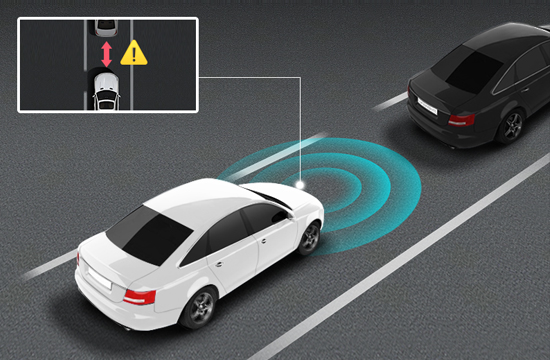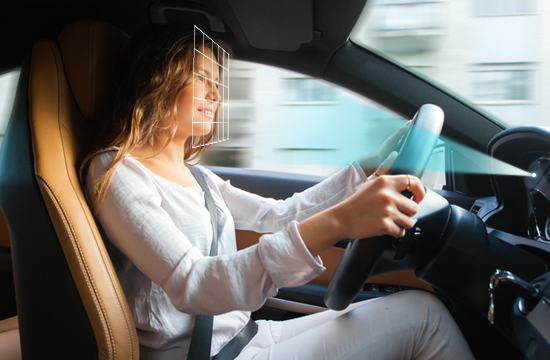 Interior Camera

Samsung Electro-Mechanics interior cameras, while offering superior optical performance are also uniquely suited for automotive applications due to their miniaturized form factor, making them almost unnoticeable to car passengers. Our in-house optical design capabilities adapts cameras to wide-range of applications to accommodate different driver seating positions and body profiles.
Driver Monitoring
Passenger Identification
Video Conferencing
Features
In-house
Lens Capability

Optimized and Custom Design

Good Low Light Performance
Miniaturized Form Factor
High Reliability

Temperature, Vibration, Water

High Resolution

Longer / Wider Sensing Capability

Low Distortion Lens Design